Welcome to our blog!
Keep up to date with important news about the real estate market in Puerto Vallarta.
Quadrant is high added value at pre-sale prices!
Yesterday, I visited the beautiful Quadrant apartments in Bucerias. And I took the opportunity to take some pictures, which might be of interest to you if you are thinking of investing in one of these modern apartments in this privileged location.
I invite you to see the recently taken photos and have the latest information on the project so that you can visit the development and fall in love in person with the apartments with their modern finishes and the beautiful views they offer of the sea.
Quadrant apartments enjoy convenient proximity to the beach and the town of Bucerias and of course plenty of accessibility so you can walk down to the sand, enjoy the rich gastronomy, the shops, experience the relaxing local lifestyle or stroll the streets and surrounding beach communities such as Nuevo Vallarta, La Cruz de Huanacaxtle, etc. Or perhaps enjoy the local tourist attractions or visit the city of Puerto Vallarta.
We have recently made the opening of the second tower. Now is the time to take advantage as both towers are still in pre-sale. The first tower is 70% sold and tower 2 is selling fast as well.
In Tower 1, which is now fully completed (and almost fully handed over to its respective owners), delivery is immediate. There are still 10 units available for sale, all elegant 2 or 3 bedroom apartments with modern finishes starting at $4,152,000.00 MXN ($208,310.00 USD approx.).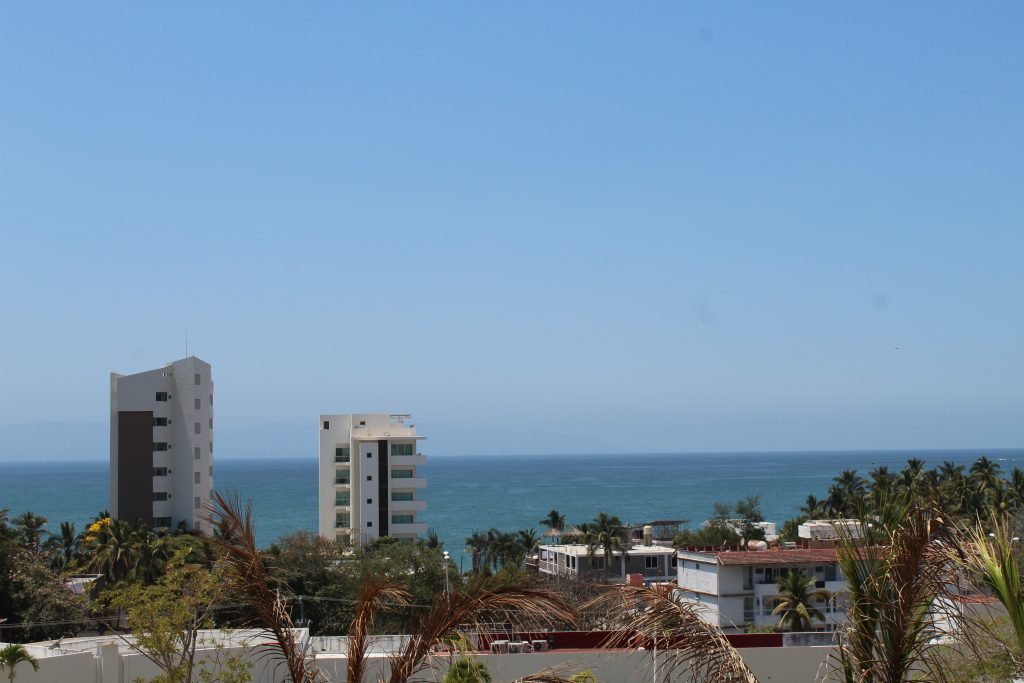 Purchase options: bank credits, cash payment, mixed (using FOVISSTE or INFONAVIT).
Almost completely sold out.
As of today Concept 180° is 95% complete and we have already sold and handed over most of the apartments in the building. There are currently only a few units available (7).
The condominium offers a very convenient and exclusive location in an area that is becoming more and more appreciated as there is a great and growing interest in the area for its relaxed lifestyle, breathtaking views of Puerto Vallarta or the great accessibility to the Malecon and the downtown area as well as its proximity to the romantic zone, Olas Altas street, the downtown restaurant area, the Art Walk, the galleries, among many other attractions that Puerto Vallarta offers to both residents and tourists.
If you are interested in finding out more details about the apartments, as well as current prices, exact availability, flat types or to arrange a viewing, please do not hesitate to contact us.  
👋😃 
Juan Aquino, Real Estate Advisor.
In the midst of the covid-19 pandemic, people may wonder how healthy the real estate market is, or how many opportunities there may be to make a good buy, sell or perhaps rent property.
We believe that the real estate market has remained fairly stable, however buying opportunities are likely to be more at hand than opportunities to make a sale at attractive prices for the selling owner.
Due to the global economic recession caused by the coronavirus, the market has experienced a slowdown that has prompted some developments to change their prices from dollars to pesos in order to have a more attractive offer to potential buyers.
Some opportunities have also arisen in developments that are either pre-sale or under construction that are offering attractive financing or down payment options.
However, Puerto Vallarta has remained (despite the situation) a thriving market with active construction, which is visible to the naked eye as you walk through the city at various points along its colourful streets. And in general the expectation of industry participants remains positive.
Check out the properties we currently have for sale and feel welcome to contact us if you are interested in finding out what investment or housing opportunities we have available to offer you.
In the meantime, here are some recommendations you might want to check out.
Learn more about these beautiful places:
Bucerías
Bucerías, what to do on the beach
Nuevo Vallarta
Nuevo Vallarta Nayarit Mexico 😍 Paseo de la Marina, Paseo Cocoteros, Paradise Plaza Mall